Thanks to the effort of many colleagues and friends, more than 2,300 pieces between minerals (1,718) and rocks (594) are part of the Center Fund.
Silicates with 26.78%, Carbonates (20.43%) and sulfur-related minerals (28.58%), are the best represented.
There are also numerous rock samples from all groups (magmatic, metamorphic and sedimentary).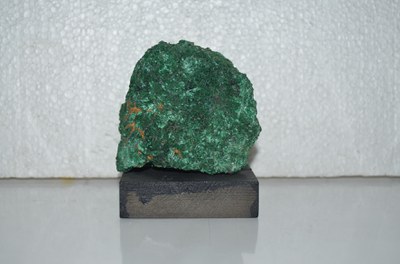 Malaquita  [Cu2(CO3)(OH)2]